Altered Stage's studios are located at 657 W. Lake Street in Chicago's West Loop.
Our location is designed to make it easy for working professionals to take guitar lessons or drum lessons before, after, or during the workday. Most members look at their instruction sessions as they would any other meeting, and plan their day accordingly. The Altered Stage community also frequently interact to schedule jam sessions with each other in one of our group jam rooms. Our online scheduling system helps keep everything organized and enables you to populate your work calendar, schedule reminders, and help you keep your priorities straight. Music first.
Ready to begin your musical journey? We'd love to hear from you. We're happy to answer any questions about bass, drums, guitar, and keyboard lessons, our unique programming, or about the club itself. Feel free to call, email, or shoot us a note via the form below. Or even better, stop by to see us during our open hours below. Thanks for reaching out!
Altered Stage
657 W. Lake Street
Chicago, IL 60661
Open Hours
Monday-Friday: 11:00 am – 8:00 pm or by appointment
Saturday: By Appointment
Sunday: By Appointment
Contact
Phone: (312) 953-7625
Staff members
Jeff Bergau, Founder
Chris Medici, President & General Manager
Cristina Filipescu, Marketing, Membership & Social Media
Dave Agee, Drums Instructor
Aubrey Aikens, Voice Instructor, Virtual & Corporate Programming
Jerry Cusack, Guitar Instructor
Nick Kabat, Drums, Keyboards & Songwriting Instructor
Vinny Kabat, Bass Instructor
Justin LaForte, in-person and online bass, drum and guitar lessons
Alex Piazza, in-person and online bass lessons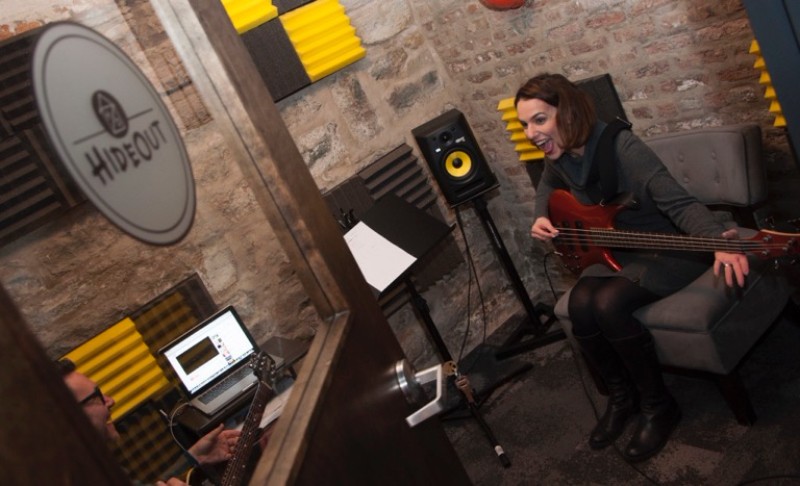 This place is the best. They live music, and they want everyone to be a part of it, however they can. My guitar guide, Jason Steele, created a tract of instruction purely for me.
Playing the songs I wanted to learn, connecting me with others who are learning, and really creating a community of music lovers who want to play. Most importantly, as someone new to playing, there has been zero judgement and total support from everyone. It's so comfortable, and that makes it a blast.
– Jeremiah W.
See if our unique vibe is right for you!